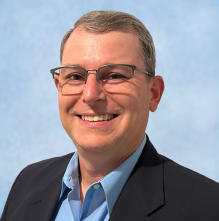 Keith A. Rinaldi
Vice President of Energy Services
Keith A. Rinaldi is the Vice President of Energy Services at Fidelity Energy & Sustainability (FES). He leads efforts to expand energy conservation services and capabilities to the Fidelity Building Services Group partner companies, providing all clients with state-of-the-art energy and sustainability services and solutions.
Keith has more than three decades of experience in evaluating buildings from an energy conservation perspective. He has been involved in energy audits and retro-commissioning projects for over 20 million square feet of hospital, office, laboratory, production, and school facilities. Prior to his role at FES, Keith was Vice President of ENERActive Solutions.
Keith graduated from State University of New York Maritime College with a Bachelor of Science in Marine Engineering and holds a United States Coast Guard 3rd Assistant Engineer license. Keith is also a Certified Energy Manager by the Association of Energy Engineers and is a National Environmental Balancing Bureau Certified Professional.