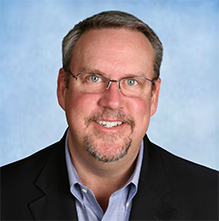 Dan Weeden
President, Fidelity Energy & Sustainability
Dan Weeden is the President of Fidelity Energy & Sustainability (FES). He provides strategic direction, oversees the organization's financial aspects, and leads FES's efforts to deliver solutions that provide measurable results in energy cost savings and greenhouse gas reduction for buildings in commercial and industrial markets.
A veteran of the energy industry, Dan was most recently the Founder, President, and CEO of ENERActive Solutions LLC, an independent, full-service energy advising and consulting firm specializing in the assessment, design, development, and implementation of energy and sustainability projects for commercial, industrial, institutional, and pharmaceutical clients throughout the United States. His direction helped establish ENERActive as a leader in the energy space and earn significant industry awards and distinctions, including ranking No. 24 on the Forbes list of America's Most Promising Companies and being named to the NJ Biz list of Fastest Growing Companies.
With a strong balance between engineering, sales/marketing, and leadership skills, Dan began his career in the nuclear power industry before moving into energy efficiency. In addition to ENERActive, Dan held leadership positions at Dome-Tech Energy Solutions and Comfort Systems USA.
Dan graduated from Villanova University with a Bachelor of Science degree in Mechanical Engineering (BSME) and an Executive Master of Business Administration (MBA) degree. A dedicated philanthropist, Dan sits on the board of the Asbury Park Music Foundation and is a founding member of the One More Tri Event for the New Jersey Special Olympics, the first triathlon that brings together special Olympians and ordinary athletes in the same event.